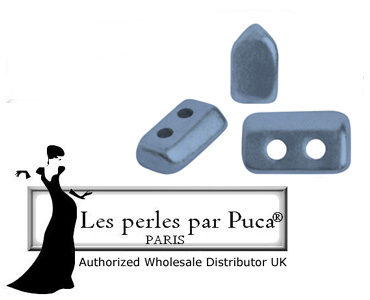 The Piros par Puca beads are versatile 2-hole beads which were developed by the French jewellery designer, Annick Puca, and are designed to connect with the other Perles par Puca to create new and interesting design options.
Check out her free downloadable Piros projects for lots of ideas.
There are approximately 70 pieces in 5 grams.
---