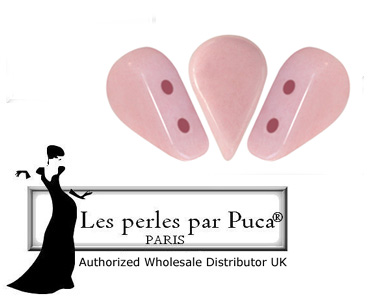 The Amos par Puca beads are 5x8mm 2-hole beads that can be used to make some very creative designs, including pretty motifs or components. There are approximately 55 pieces in 10 grams.
These little petal or tear-drop shapes are ideal for circular designs. Two placed together make a beautiful little heart shape.
The Amos par Puca beads were developed by the French jewellery designer, Annick Puca.
---