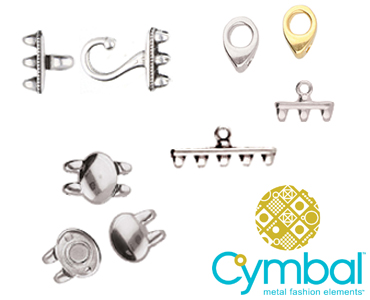 Cymbal Metal Fashion Elements findings for superduos including bead endings and clasps.
Check out the projects and image galleries below for inspiration.
These Cymbals are specially designed for superduos but you can also get very creative using them with other beads - or using other Cymbal shapes with superduos.
More coming shortly!