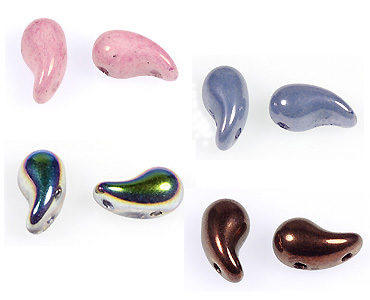 These new 2-hole 5x8mm beads have right and left hand versions which give plenty of creative opportunities.
The right or left hand version of these comma-shaped beads can be used to create some lovely circular designs or use both to create beautiful mirrored designs.
These beads have a 0.75mm hole.
We have some lovely patterns available. Just add your chosen pattern(s) to your shopping basket when you place an order worth £25, including zoliduo beads, and we will email it to you with your order.
---