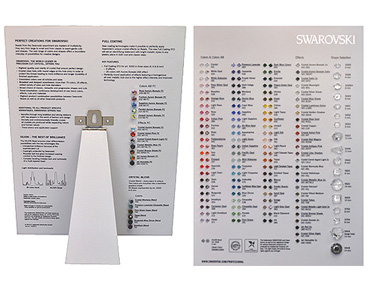 These Swarovski colour charts include colours samples of the products.
The standard format is a frame-style chart which can be stood up or hung and which measure 21x29.7cms (A4).
The exception to this is the Xirius Flat Back Carton/Foil chart which is a card folder with magnetic edges which opens out to the equivalent of two A4 pages - it can stand if required.