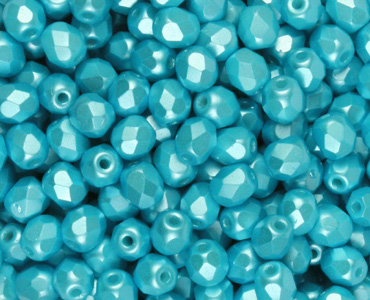 These quality Czech fire-polished beads come in a good range of colours. 3mm fire-polished beads are also popular for bead-weaving and embellishing as well as stringing.
Special coatings add a sparkle to these very versatile beads. Click here to see more
information about half coated and fully coated special effects
on beads, including iris.