About Creative Beadcraft


Retail and wholesale beads are available at very competitive prices. Choose from over 7,500 lines.

Creative Beadcraft Ltd, formerly known as Ells & Farrier, was established in 1920 and is still a family-run company.

We are a major importer of quality beads and findings for jewellery making and embroidery, sourcing items from all over the world.

In addition to all the beading essentials, we regularly review our products to ensure an interesting selection of unusual beads and fashion items.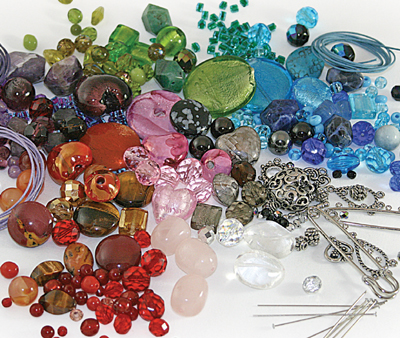 We are an Authorised Retailer of

SWAROVSKI ELEMENTS

with a large selection of Swarovski crystal beads, pendants and pearls, flat backs and hot-fix stones.

We can also place special orders for non-stock Swarovski items (subject to minimum orders and availability).


Our wholesale prices for Swarovski Crystal Factory Packs are extremely competitive with upto 15% discount available for both standard stock and special orders for whole packs of non-standard stock.


We are the leading UK distributor for Preciosa Ornela and our collection includes a large selection of their Czech seed beads and small glass beads such as the very popular pip beads.

We also stock a huge selection of other Czech beads including the best-selling pinch beads, fire-polished beads, crystal bicones and pearls.


.

We have an extensive range of Czech and Japanese seed beads.

In addition to the Czech seed beads from Preciosa Ornela we also stock seed beads from Matubo, including about 160 colours in the best-selling superduos.

We stock a good range of the Japanese Miyuki seed beads including delicas, long magatamas and tila beads.

We also have a great range of the Japanese Toho seed beads including the new demi-rounds.



We have a huge selection of the very popular CzechMates multi-hole beads.


Other multi-hole beads include the 2-hole candy and chilli beads, diamonduos and tangos.

We are also able to offer a great range of Les Perles par Puca. In addition to the original Kheops par Puca beads, we also stock the new connectable 3-hole Arcos and Minos par Puca beads.






We are also the main UK distributor for pony beads and novelty beads from The Beadery, USA.

In addition to our standard stock of pony beads and novelty beads, wholesale pony beads and novelty beads in additional colours and shapes are available by special order and regular delivery is assured.



A large range of bright wooden beads and exotic wooden beads and shell from Philippines is available.

We also have a very wide range of acrylic and plastic beads, including lucite flowers.


Other ranges include semi-precious stones, sequins, trimmings and jewellery components from China, leather cord,and high quality imitation pearls from Japan which we can dye to order. We also stock sterling silver and chain. We have a large collection of beautiful jewellery kits.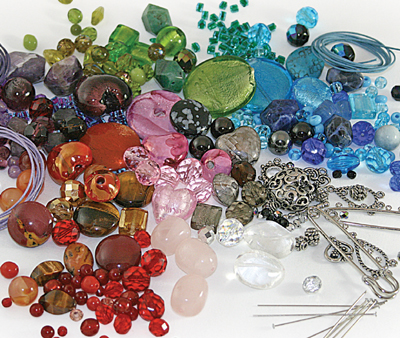 We also have a retail shop at 31 Smiths Court, Farriers Passage, Brewer Street, London W1 which stocks our full range. Beading workshops are also held at the shop.